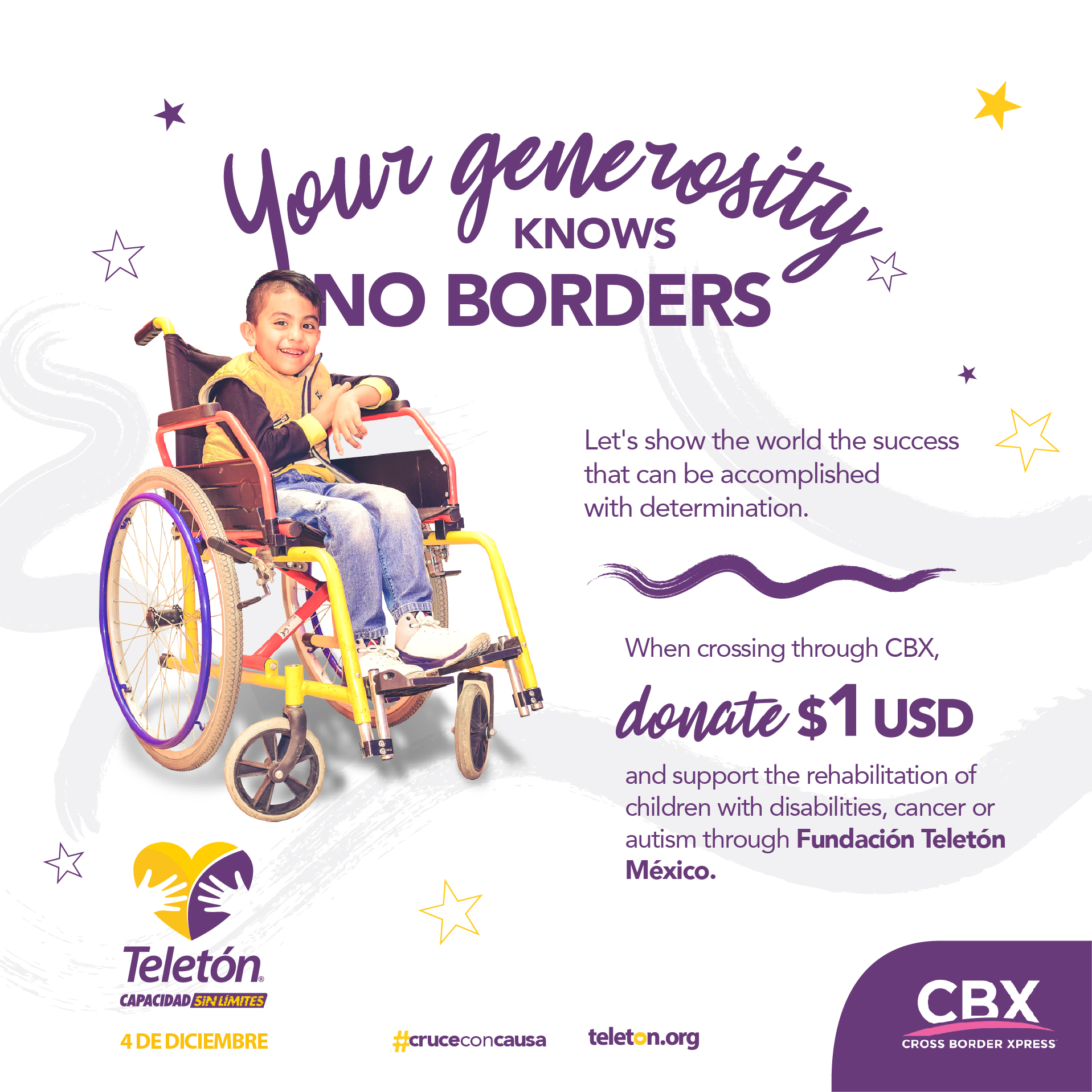 Generosity knows no borders. When crossing through CBX passengers have the opportunity to create a better, more united and stronger Mexico by supporting the success of children with disabilities, cancer or autism through Fundación Teletón México.
Throughout November 2021, donate online or at our terminal to support the rehabilitation and treatment of a child in need. CRIT Baja California (beneficiary of Fundación Teletón México) has provided more than 357,000 rehabilitation therapies since 2015 and in terms of assistance provided, Fundación Teletón México is the largest foundation in all of Mexico.
What are the donations for?
Fundación Teletón México has been working for over 24 years in Mexico to support children with disabilities, cancer and autism. They operate the largest Child Rehabilitation and Inclusion Centers program (CRIT) in the world and one of the best hospitals specialized in the care of childhood cancer, worldwide.
All proceeds from the Cruce con Causa campaign will go to Fundación Teletón México. Learn more about Fundacion Teleton Mexico.
Is my donation tax deductible?
If you reside in Mexico and made a donation at our CBX terminal for Fundación Teletón México, you can request your tax deductible receipt before December 31, 2021. Send an email to recibos@teleton.org.mx along with your tax information and a scanned copy of your CBX receipt or call toll free 800 TELETON (800.835.38.66) for further assistance.